Homeland Security Initiatives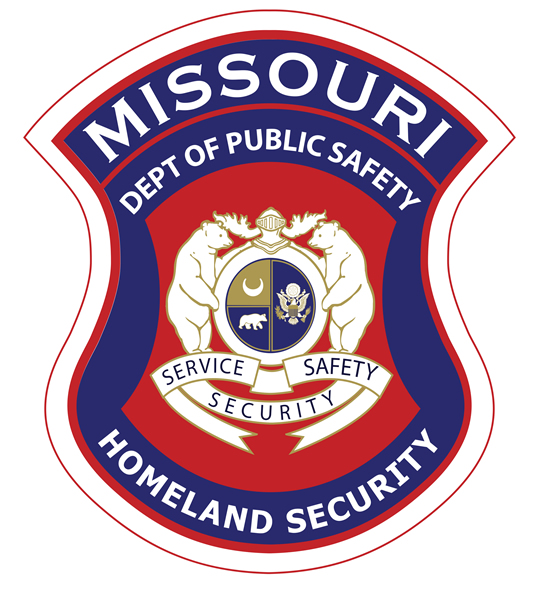 Emergency Response Information Portal (ERIP)
The purpose of the Emergency Response Information Portal (ERIP) is to provide every school in Missouri with a secure, Web-based all-hazards preparedness system that will help public and private schools and their public safety stakeholders better prevent, mitigate, respond to and recover from critical incidents through integrated planning, training and access to tactical response information.
The expanded Alert Network provides Missouri public safety officials with immediate phone, email and text message broadcast capabilities to key individuals within each participating stakeholder community. Utilizing this network, public safety, health, and other officials will be able to instantly message up to 5,000 first responder and other stakeholder communities such as police, sheriff's, fire departments, county and city governments, emergency medical services (EMS), 9-1-1 centers, and key private sector stakeholders. The system allows officials to send messages to one discipline or community of stakeholders, to a selected geographic area, or to all stakeholder communities throughout the entire state.
The system will also meet a Federal Communications Commission mandate that all public safety agencies in the U.S. operate only in a "narrowband" mode after January 1, 2013.
Disasters can strike at anytime, anywhere, overwhelming available resources. Therefore, it is imperative that communities, both secular and non-secular, work together with the common goal of preparing and assisting after both man-made and natural disasters. That is why the State of Missouri, through the Office of Homeland Security, is sponsoring the Missouri Faith-Based Homeland Security Initiative, which assists faith-based organizations obtain the tools needed to make a difference in times of disaster.
The U.S. Department of Homeland Security reports computer users are receiving fraudulent messages claiming that their computers have been locked by the U.S. Department of Homeland Security and the National Cyber Security Division. Read more...
While the Internet is a convenient way to shop, communicate, bank, and learn, there are associated risks. By taking minimal precautions you can greatly reduce these risks for you and your family. The following website offers valuable tips and guidelines to increase Internet safety.
In 2006, the HSAC chartered a GIS Working Group which brings together practitioners from the major GIS stakeholders within the state to monitor and evaluate GIS development from a homeland security perspective. Missouri has made great use of geographic data, including locations of hospitals, schools and other public buildings, drinking water supply points, energy plants and hazardous material sites.
Higher Education Subcommittee
Missouri's Higher Education Campus Security Web site is a resource for those concerned about security on higher education campuses, including mental health providers, campus security and emergency management personnel, administrators, faculty and staff. Parents, students and the general public are also invited to use these resources.
Homeland Security Regional Response System (HSRRS)
The HSRRS provides enhancement for sustainable chemical, biological, radiological, nuclear, and explosive/Weapons of Mass Destruction (CBRNE/WMD) response capabilities and to achieve standardized resources for CBRNE/WMD response.
The Missouri Public Private Partnership works to foster direct involvement of the private sector to augment and support Missouri's prioritized homeland security issues and initiatives. The Office of Homeland Security has partnered with Business Executives for National Security (BENS) to actively develop the MOP3 program.
The Missouri Emergency Resource Registry (MERR) is a database of private sector resources that businesses have agreed to make available to emergency management officials, on either a voluntary or paid basis, in the event of a natural disaster or terrorist attack.
Provides information about school emergency preparedness and management, government programs, and links to vital resources.
The Red Cross Ready Rating program provides a framework designed to:
Help businesses, organizations, and schools become prepared for emergencies;
Help increase the level of preparedness among individuals and families; and
Encourage businesses, schools and organizations to help their local communities prepare for emergencies.