Missouri School Safety and Security Resources
Missouri Center for Education Safety
The Center for Education Safety is a public-private partnership of the Missouri Department of Public Safety, Missouri Office of Homeland Security and the Missouri School Boards' Association (MSBA). The center is dedicated to enhancing emergency planning, preparedness and safety and security in public and private education—pre-K, K-12 and post-secondary. The Missouri Office of Homeland Security provides financial and technical assistance to the Center for Education Safety by providing Emergency Mass Communications as well as Emergency Operations Planning Programs for schools and local emergency responders to use when planning for and responding to emergencies. These tools allow schools to design and evaluate emergency response plans tailored to their own unique needs, including floor plans, evacuation routes, photographs, and contact persons. In the event of emergency, first responders have immediate access to this information on the hosted platform. For more information, please contact the Missouri Center for Education Safety.
Missouri School Violence Hotline
The Missouri School Violence Hotline provides an ANONYMOUS means to report school violence. The SVH program is housed in the Department of Social Services, Children's Division. Information is gathered from reporters and then entered into a centralized database. The information is immediately relayed by phone and the report is faxed or e-mailed to the appropriate law enforcement agency and school. The School Violence Hotline is a centralized reporting and referral service that promotes the timely sharing of critical information between youth, families, school personnel, and law enforcement to improve outcomes for youth and promote a safe school environment.
Internet Safety
MO.gov has compiled many resources available to help keep children and families safer on the Internet. Browse the resources that best apply to your needs. Choose from categories like protecting privacy, cyber security and protecting children while online.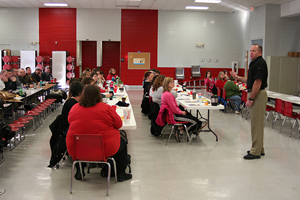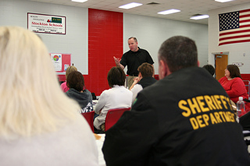 The Missouri Safe Schools Act requires each district to develop a written discipline policy which addresses the use of and procedures for the administration of corporal punishment, defines "acts of school violence" or "violent behavior," and includes a provision regarding weapons. "Acts of violence" or "violent behavior" is defined as "the exertion of physical force by a student with the intent to do serious bodily harm ...to another person while on school property, including a school bus in service on behalf of the district, or while involved in school activities." The policy must require that school administrators report acts of school violence to district employees with a "need to know." Crimes that must be reported under the act include making a terroristic threat, unlawful use of a weapon, and assault while on school property.