DPS Team Members of the Month
September Sworn Team Member of the Month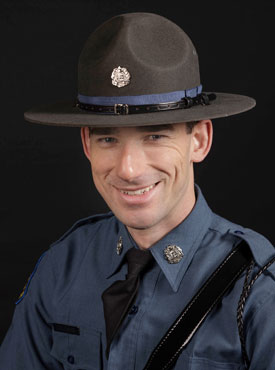 Lane C. Coleman
Trooper
Missouri State Highway Patrol
September Non-Sworn Team Member of the Month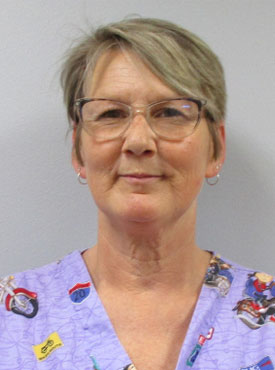 Faith Thornton
Stores/Warehouse Assistant
Missouri Veterans Commission
Lane C. Coleman, a Trooper in Missouri State Highway Patrol Troop C, is the September 2023 DPS Sworn Team Member of the Month for his fine investigative work and relentless effort to identify a suspect after an innocent motorist was shot while driving in St. Charles County.
On May 26, 2023, a driver was shot in the hand on Missouri Route 364 by a passing motorist. The victim, whose five-year-old and two-month-old children were in her vehicle, was able to provide Lane with a description of the suspect and the suspect vehicle. With few leads, Lane decided to examine social media for potential discussions of the case, turning to a Facebook page that frequently posts about incidents in St. Charles County. By reviewing the comments section of a post about the shooting, Lane found a possible witness who had seen a similar vehicle that had been stopped by a local police department shortly before the shooting. Working with the police department, he identified a possible suspect, whom the victim later identified as the person who had shot her.
While initially stymied by a lack of clues, Lane's determination to solve a crime that endangered a mother and her children led him to expand his investigation to social media and build a case that resulted in seven felony charges against the suspected assailant.
Faith Thornton, a Stores/Warehouse Assistant at the Missouri Veterans Commission's Veterans Home in Mexico, is the DPS Non-Sworn Team Member of the Month for September 2023. Faith has been selected for her outstanding organizational abilities, reporting accuracy in everything related to inventory management and dedication to serving veterans.
Faith is continuously searching for and finding ways for MVC to operate more cost effectively by comparing products and prices for items. Because of her great respect for the sacrifices made by our veterans and personal affinity for the home's residents, Faith helps create a special atmosphere by assisting in the dining room, though this is not part of her job duties. Each morning, she tends to veterans by helping seat them, serving them coffee and engaging them in conversation.
Faith's hard work, commitment to our nation's heroes and willingness to do whatever it takes to support her fellow MVC team members sets an outstanding example for everyone working at the Missouri Veterans Commission.
The Missouri Department of Public Safety. Many Missions. One Team.