Interoperable Communications

Strengthening Missouri's public safety through better communications
The capability to communicate across jurisdictional and discipline lines (interoperability of communications) is one of the top priorities of Missouri's homeland security program. Ensuring that neighboring jurisdictions and multiple disciplines can communicate with each other leads to better emergency and disaster response and ultimately makes for safer communities.
Missouri has built a statewide public safety interoperable communications system, known as the Missouri Statewide Interoperability Network (MOSWIN). MOSWIN is a network of communications towers, base stations and communications software. The project is providing the infrastructure that will provide interoperable communications throughout the state to both state public safety agencies and any local jurisdictions that wish to use the system for their interoperable communications. The system meets a Federal Communications Commission mandate that all public safety agencies in the U.S. operate only in a "narrowband" mode after Jan. 1, 2013.
The Statewide Interoperability Network serves two primary functions: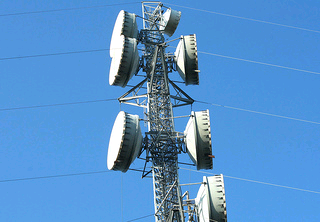 Providing internal communications capabilities for state agencies, including the Missouri State Highway Patrol, Department of Natural Resources and State Emergency Management Agency.
Providing a statewide interoperability platform and access for local agencies to achieve interoperable communications with local, state, regional and federal agencies.
The network operates five channels per site in the "trunked" radio mode and utilizes predominantly VHF High Band public safety spectrum (150 MHz) consisting of 75 radio sites statewide. For more information about MOSWIN email moswin.sysadmin@dps.mo.gov or contact the Missouri Interoperability Center.
Missouri Department of Public Safety-Missouri Interoperability Center
2413 E. McCarty Street
Jefferson City, Missouri 65101
Office (573) 522-1714
Fax (573) 526-1632
E-mail: moswin.sysadmin@dps.mo.gov
24/7 Help Desk: 855-4-MOSWIN (466-7946)