Office of the Director
About the Director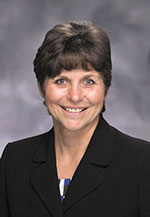 Sandy Karsten was named Director of the Department of Public Safety by Gov. Mike Parson on Aug. 27, 2018 and assumed the post effective Sept 1, 2018. She was confirmed by the Missouri Senate on Sept. 14.
At the time of her appointment, Karsten was the 23rd superintendent of the Missouri State Highway Patrol. Colonel Karsten was the first woman to serve as Patrol superintendent and is the first woman to serve as director of the Department of Public Safety.
Karsten was appointed to the Patrol on September 1, 1985, as a member of the 57th Recruit Class. During her 33-year Patrol career, Karsten gained experience across all Patrol functions, from making drug interdictions to working undercover investigations into illegal gambling and prostitution. She served as an E-VOC instructor, teaching other troopers the driving skills to operate in high speed pursuits and hazardous conditions. 
She's been involved in the response to major disasters in Missouri for the last three decades, from blizzards and ice storms to flooding and deadly tornadoes, and the July 2018 duck boat tragedy on Table Rock Lake, where the Patrol's dive team worked for days.
Under Karsten's leadership, the Patrol, for the first time: issued Tasers to road troopers; supplied Narcan, the opioid overdose antidote, and specialized overdose training to all Patrol troops; instituted enhanced technology for crash-scene mapping;  and conducted the Patrol's first weapons upgrade in 22 years.
Her work also gave her experience with other DPS divisions, including the State Emergency Management Agency, Missouri National Guard, Division of Fire Safety, Missouri Veterans Commission and Missouri Gaming Commission.
Karsten was appointed to Highway Patrol superintendent on February 1, 2017 and confirmed by the Missouri Senate on March 9, 2017.
Karsten is a graduate of Putnam County High School in Unionville, Missouri. She earned a Bachelor of Science in criminal justice from Truman State University and a master's degree in public administration from the University of Missouri. Karsten is also a graduate of the Northwestern University Traffic Institute's School of Police Staff and Command. Karsten and her husband, Tim, have two sons.
About the Deputy Director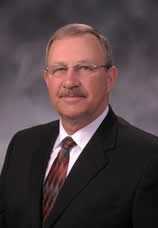 Kenny Jones served as a member of the Missouri Board of Probation and Parole from 2012 until being named DPS Deputy Director in October 2018. Jones was Chairman of the probation and parole board prior to joining DPS.
Jones served as Moniteau County Sheriff from 1985 to 2004. He was a small business owner, operating AA Propane, in Moniteau County, from 2010 to 2012. Jones was a member of the Missouri State Highway Patrol from 1973 to 1984 and served in the Missouri House of Representatives from District 117 from 2005 to 2010. In that role he served as a member of the Missouri Emergency Response Commission.